Vitamins, Minerals, and Supplements Products
The vitamins, minerals, and supplements category includes a wide range of solutions based on high quality and scientifically proven natural extracts, vitamins and minerals.
Our portfolio combines the power of nature, science and innovative technology for prevention, support and relief of various health conditions, ranging from daily health and cold & flu to cardiovascular and emotional well-being. Available in European pharmacies, drug stores and online*
*Not all products sold in all countries. Visit product page for more information.
All the Richness of the Sea to Breathe Better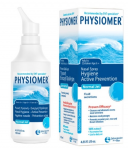 Vitamins, Minerals, and Supplements Products
A Business Model Built on Creating High-Quality Products